Working together with the New York Waterway company, our team has designed brand new, 2-story ferry terminal which will operate as a maintenance and command center for the company to provide service to its millions of customers who rely on New York Waterway for their commute every day. The state of the art facility will feature a public walkway on the street side of the property, offering the public bike paths, seating and unobstructed views of the skyline by raising the second level of the facility up a story in order to preserve public sightlines. The walkway also has a lower screen that will blur the views of maintenance operations while also providing privacy for our client without giving up public views to the Hudson. The walkway culminates with a fishing pier at the north end of the property, further enforcing our design concept of meeting our client's needs while keeping the interests of the public in mind too, especially with such a visible site.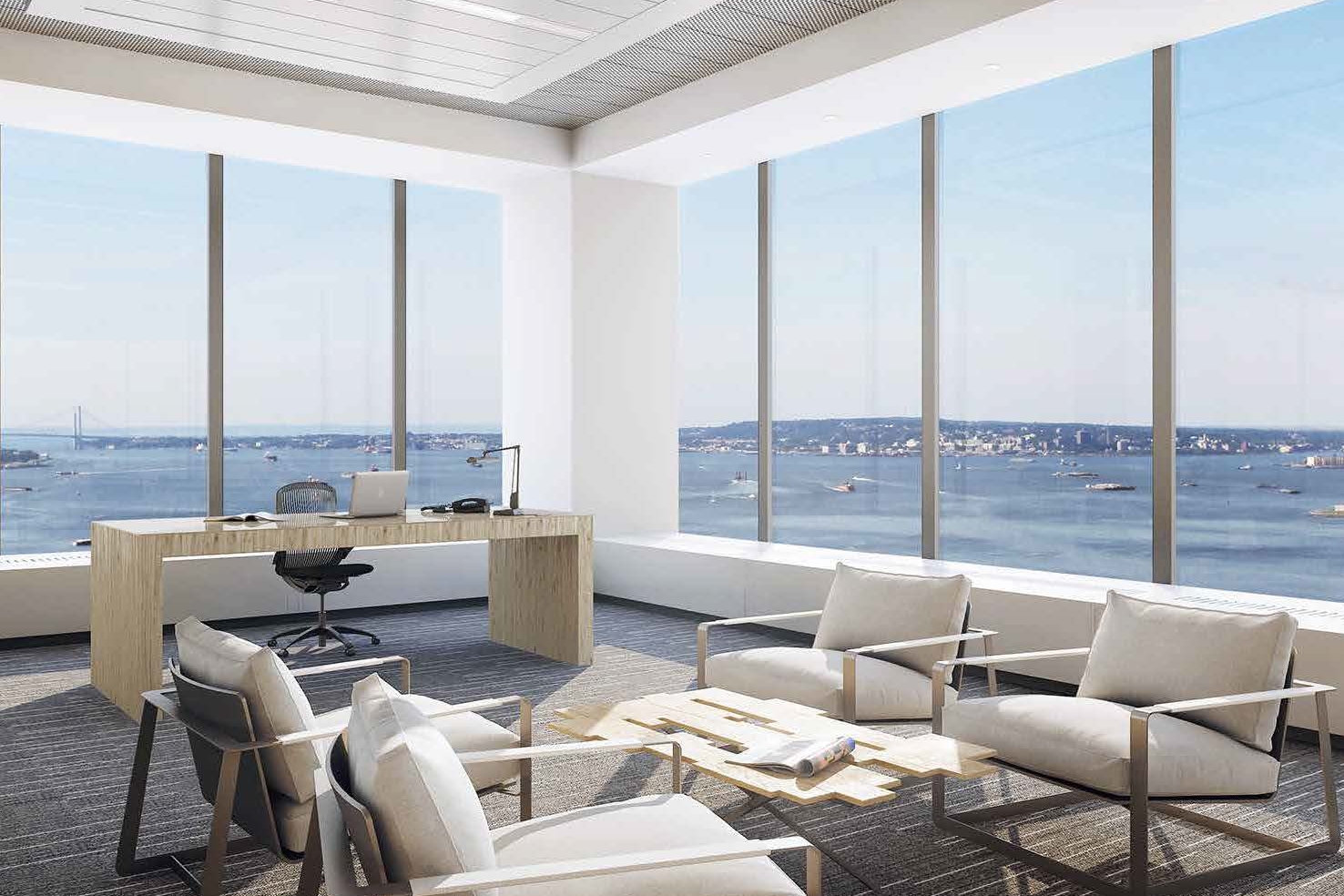 One State Street is considered to be one of the premier office towers in the downtown New York City district. The class A building is 35 stories in height & over 860,000 SF of floor area. The DeRosa Group provides all base building architectural services including interior design, marketing & building renovations.
At 55 Broadway, located in the downtown financial district, the DeRosa Group are in the process of redesigning the ground floor retail & public plaza in an area where retail was traditionally lacking but is now in high demand due to an expanding residential market. The redevelopment includes a new full height curtain wall design as well as a new plaza with improved lighting & pedestrian flow. This redevelopment will create a new dynamic area for a major retailer as well as an improved urban space for use by the city of New York.
The DeRosa Group serve as the base building architects for this historic structure located in the financial district of New York City. We provide all design work, marketing & other architectural services for this New York City Land marked structure. The 22-story building contains 858,000 SF of office space & also includes a historic center hall, which is now home to a premier event & gathering space.
Fleet/NGV Business Center
New 25,000 SF combined office & fleet facility serving as part of AGL's corporate campus development.
New 40,000 SF corporate office & training center. This new metal & glass building will serve as the signature building will serve as the signature building for the redevelopment of Nicor Gas Company's building redevelopment program.